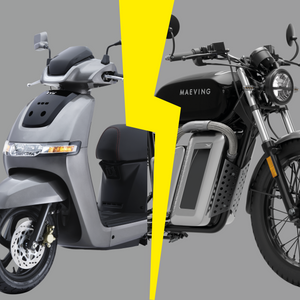 Forget a scooter
The RM1 is the perfect commuter
REDEFINE YOUR COMMUTE WITH THE MAEVING RM1
REMOVABLE BATTERIES
CBT COMPLIANT
EASY TO HANDLE
UP TO 80 MILES RANGE
ANTI-THEFT TRACKER
45MPH TOP SPEED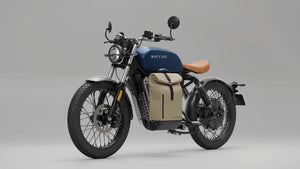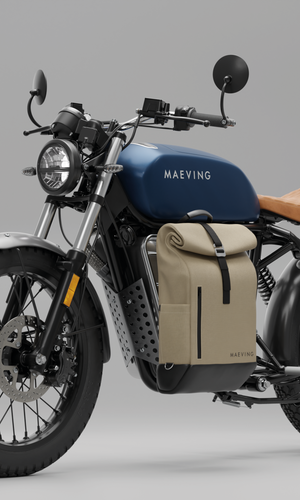 The Maeving
Roll Top Pannier
Motorcycle storage that's versatile,
convenient and built to last.
Mean you can charge at any plug socket
"As well as looking stylish, the Maeving is superbly built with well thought-out features."
"If Bang & Olufsen made motorcycles, they might look a bit like this."
"There's nothing like the RM1 on the market today... It is simply the best product of its type you can buy today."
"Its quality and value adds up to being the all-round best electric two-wheeled 'motorcycle' experience we've had so far"
"The coolest bike in the world."
"Riding the Maeving was utterly liberating"
"I thought the RM1 was terrific fun, charming to ride and look at, well made and [an] entirely desirable piece of kit. I think they might be onto something."
"We were constantly turning heads and explaining what we were riding - passers-by, taxi drivers, even the police at Downing Street. Everyone was in awe, simply put."